John Rex Endowment Grant Announcement:  November 20, 2017
The Hope Center at Pullen is pleased to announce that we are one of four local non-profits recently selected to receive a John Rex Endowment Non-Profit Capacity Building Grant.
"These grants are an investment in the sustainability and growth of Wake County nonprofits that provide valuable services to help children thrive and reach their full potential," said Kellan Moore, president and CEO of the John Rex Endowment. "We are proud to continue our commitment to help nonprofits work effectively and efficiently to strengthen core infrastructure and achieve their mission."
Impact Report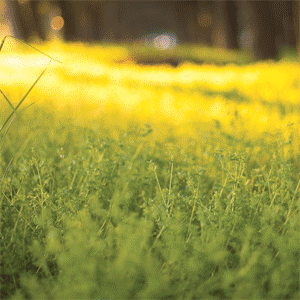 Check out our 2016 Impact Report to learn more about what your support has helped us accomplish.
---
Visit to the National Museum of African American History and Culture
On Friday, October 27, 2017, The Hope Center partnered with Wake County LINKS to travel with a group of 25 teenagers in foster care to the National Museum of African American History and Culture in Washington, D.C. This trip gave the young people an opportunity to explore and celebrate African-American culture and history. Tori Marshall, the LINKS coordinator for Wake County, organized the trip and Congressman David Price procured tickets for the group. The Hope Center's Meredith Yuckman, Program Coordinator, and Kelliann Miranda, Transition Specialist, served as chaperones.
After an early start Friday morning, the group arrived in Washington, D.C. around noon. The youth were overwhelmed by the museum's powerful exhibits. The whole experience was an emotional one for everyone involved. Meredith Yuckman explained, "The museum is more than the sum of the amazing artifacts it holds. The collections are designed in a way that makes the visit both informative and cathartic. I was thrilled to see how deeply the youth engaged with the collections."  After exploring the museum, the young people walked across the National Mall on a beautiful fall day and took pictures at the monuments.
To cap off a fantastic day, the group ate dinner at Ben's Chili Bowl, a historic African-American-owned D.C. restaurant with a long history of cultural influence. The group enjoyed a 10-minute video that touched on the history of the restaurant, the community, and the country while highlighting all the celebrities and politicians who frequent Ben's Chili Bowl, including President Barack Obama who had lunch at Ben's on his first day in office. The group got back to Raleigh around 1:30 am on Saturday, marking an end to the exciting and meaningful trip.
---
2017 Internship Program
Twenty-three young people in foster care, ages 16 and up, participated in our Summer Internship Program between June and September. The Internship Program was established in 2014 with generous funding from the family and friends of the late Jamie Kirk Hahn, who served as a member of the Board of Directors of The Hope Center at Pullen. Participants in the Summer Internship Program received coaching with resume writing and interviewing and worked at paid internships at nonprofits and businesses across Wake County. They also took part in "Success Skills Workshops" to discuss financial literacy, workplace communication, and workplace expectations. Throughout the internship, our program manager and the site supervisors worked together to make sure the young people stayed on track, and to offer constructive feedback and address any issues that arose.
This work experience was transformative for the participants, introducing them to the responsibilities of the workplace and the exuberance of earning a paycheck. The program participants made contacts and found mentors and references for future job searches. Some were offered jobs where they interned. We are grateful to area employers, Wake County Human Services, our corporate and foundation partners, private donors, and transportation volunteers for making this program a great success.
---
New Executive Director—November 21, 2016
I am pleased to announce that Jennifer Weiss has been selected as the new Executive Director of the organization. Weiss, a lawyer and community volunteer, previously served in the North Carolina House of Representatives. During her 13-year tenure, she co-chaired the House Finance Committee and the Wake County delegation, chaired the Judiciary IV committee and was a champion for children, senior citizens and public health. Weiss is a graduate of the University of Virginia School of Law and of the University of North Carolina at Chapel Hill.
Jennifer has long been a supporter of The Hope Center, closely watching our work and growth over the past few years. "I have admired the important work of The Hope Center at Pullen since its founding," said Weiss. "I am eager to work with our staff, Board of Directors and partner organizations to help ensure brighter futures for young people aging out of the foster care system."
There are not enough words to thank Rashidah Myrie for serving as our Interim Executive Director over these last few months while we looked for a new Executive Director. We have been fortunate to have strong leadership in the past and are delighted that Jennifer Weiss has joined us, building on that tradition.
We are very excited for this next phase for The Hope Center and remain, as always, focused on the young people we serve. Thank you for your continued partnership as we work together to help young people aging out of foster care become independent, healthy adults.
Warm regards,
Peg O'Connell
Board Chair
| | |
| --- | --- |
| Newsletters | Impact Reports |
---
Announcements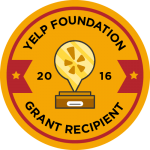 Thanks to your community votes, we won a $5,000 grant from The Yelp Foundation Gives Local grant contest. The Yelp Foundation's mission is to address the needs of local communities including access to information, education, local economic development, and freedom of expression. This funding will go a long way towards helping young people with a history in foster care transition successfully to adulthood. Our sincerest thanks to you all for voting for us. It was incredible to see such an outpouring of support.